Just cause it's fun to share photos.
Here is a corner of my temporary tank.
My orange sun corals spawned a couple years ago and they grow everywhere now.
Can't get the black or brown or green ones to spawn, but the yellow and orange ones are now making their own little colonies.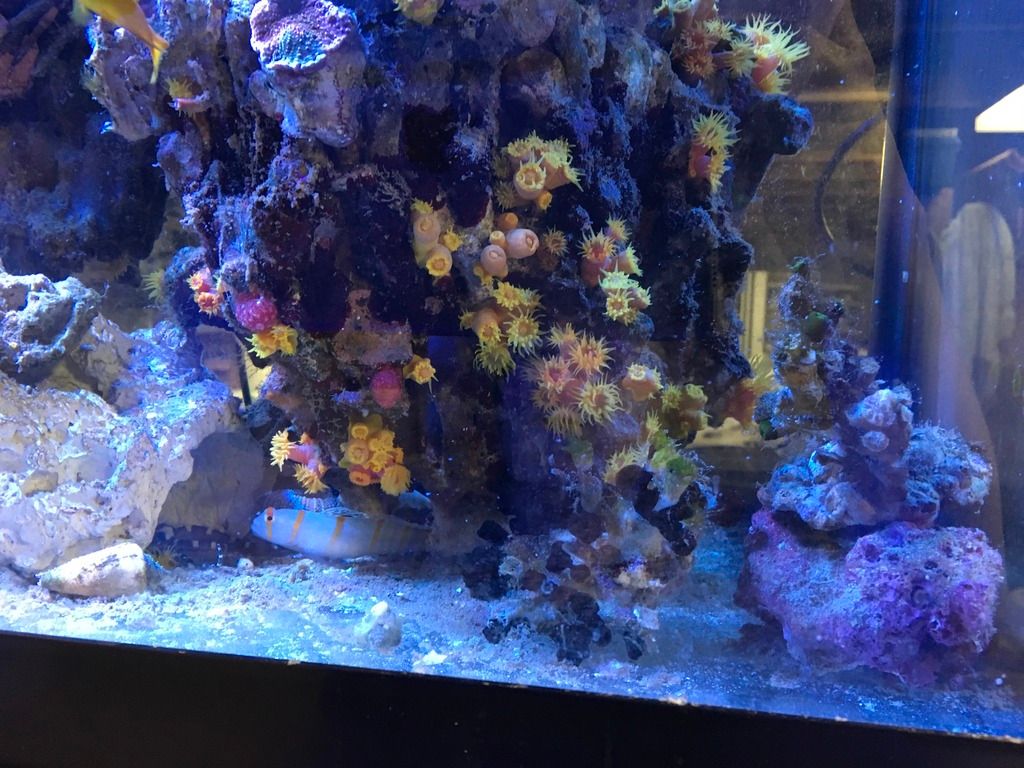 My green sun corals took a beating in the move. The black ones in front are a rescue project. They will be ok and are starting to come around.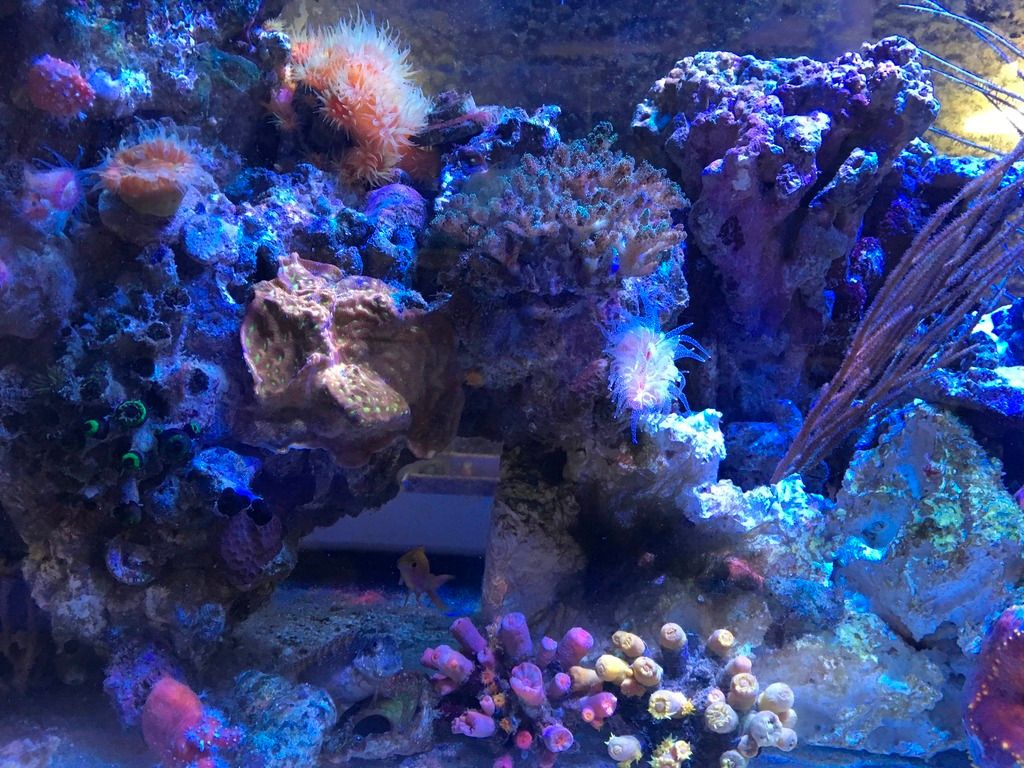 Fat head dendros, balanos, etc etc.
The two colonies down in front both had some tissue recession between the heads, which isn't good, but they are coming around. I find that sun corals are slow to adapt, and that it's good to try and pick up colonies that haven't been in the store too long.